Product Lead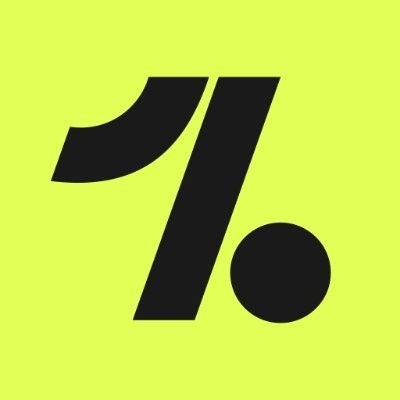 OneFootball
Employment Types:
Full-time
Locations:
Remote; London, UK; Berlin, Germany
Compensation:
USD per year
At OneFootball it's important to us to create a flexible and inclusive work environment. This position is open for applications either onsite in our Berlin and London offices or remotely in Germany, United Kingdom, Poland and Portugal.
Here at OneFootball, we provide our users with the ultimate personalized digital football experience. We have been building quality products over the last 12 years, working to the highest of standards to partner with some of the biggest clubs in the world, including FC Bayern Munich, FC Barcelona and Juventus.
Building upon our close relationship with our users, we are embarking on a new frontier in the Blockchain/NFT space.
Together with the most prolific companies within the NFT space we have developed a unique approach to this new exciting opportunity, bringing a sustainable approach towards growing the sports/NFT ecosystem.
We are looking for someone to join this journey and help us with the formation of our new venture. We want to add your influence and expertise to our company to enable the growth and maintenance of this opportunity.
Your Role:
-Defining and executing product strategy in close collaboration with engineering, design, business development and other relevant partners across the organisation. -Defining the roadmap for integration with our tech stack partners. -Gathering and understanding requirements from relevant stakeholders, weighing difficult trade-offs. -Working with the engineering team to execute the product roadmap, creating a consistent, reliable NFT experience. -Leveraging user research, data analysis and rapid feedback cycles to understand customer needs and translate those into a product backlog. -Being the go-to person and evangelist on everything NFT, following developments in the industry and its participants, anticipating trends and staying ahead of the curve. -Ensuring that the OneFootball NFT economy is robust and fair for all participants. -Weekly reporting on the project status including key blockers and issues. Conducting qualitative research with users to understand their needs and desires.
Your Profile:
-You are plugged into the latest developments into the world of blockchain (specifically NFTs) and you are passionate about developments in this space. -Strong intuition and knowledge of the crypto audience and their needs. -Significant experience in product management, building both front and back-end capabilities, and specific experience working in the Blockchain/NFT space. -Proven ability to take ownership of product strategy. -Experienced with working in agile, iterative and cross-functional teams and processes. -Solid understanding and use of data analytics and user research. -Experienced in scaling products in fast-paced and rapidly changing industries -Experience building products in highly regulated environments is beneficial. -You are able to motivate a team and influence internal and external stakeholders. -Interest or past working experience in the gaming industry is a plus. -Participation in the NFT ecosystem is a massive plus.